tfi – Gator
The Gator project, which is funded by Wave Energy Scotland, is developing and testing a novel innovative hydro-electric PTO concept based on a flexible compliant polymer spring tube. This polymer spring (or Gator) can be designed with a wide range of non-linear response curves allowing tailoring of the stress strain response. The seawater compatible Gator acts as a pump compressing internal fluid (such as sea-water) and driving a hydro-electric PTO system. The first stage of this project looked at the viability of the thermoplastic spring (Gator) as a PTO system suitable for application in a range of Wave Energy devices.
In the first feasibility stage Pelagic Innovation provided the 'voice of the customer', outlining the fundamental requirements of Wave Energy Converters (WECs) and ensuring that the system that was developed was applicable to as wide a range of technologies as possible. Pelagic Innovation have also been heavily involved in the overall system concept and the specification of critical items in the wider system. Ultimately, our objectives has been to ensure that the Gator PTO has a robust concept 'from waves to wire' and that it is a practical proposition from the engineering perspective.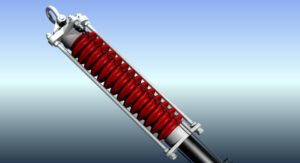 A second 'proof of concept' stage is now ongoing and Pelagic Innovation are again one of the key members of the consortium, providing Engineering Management services over a broad aspect of the project scope.
We are delighted to again be working with Exceedence, tfi, and Strathclyde University on the Gator development
Key services:
Engineering management
Engineering design and analysis
Test specification and supervision